About ZTK Structure
Passionate people
doing things better
A civil telecommunication works company
founded on advice, faith and commitment
The ZTK Structure Story
A friendly bet with the owner of a prominent chain of Italian restaurants – that the Kiwis would not lose a game in the FIFA World Cup 2010 – led to a dinner with an Italian entrepreneur and the birth of ZTK Structure.
Managing Director, Mark Lowrie used the advice he was given that night to start a company that has rapidly become a leader in the telecommunication works and infrastructure industry.
"We started the business with advice, and very little else. It was simply that we saw that we could do a better job – we knew we could do a better job. When somebody gave us the chance to prove it, we didn't let them down," says Mark.
Mark's wife, Tiffany, resigned from her position as a General Manager of a prominent childcare centre in Auckland, to utilize her skills in building a telecommunications business alongside her husband which came to be known as ZTK Structure Limited.
"Being a start-up is tough and never easy. There's ups and downs," says Mark. "But our commitment to our people, to safety and to quality have stood us in good stead – Clients were putting their trust in us and that motivated and inspired us to always aim to do better."
The ZTK story
A philosophy of continuous improvement, a 'can do' attitude and a real investment in good quality people has meant that ZTK Structure continues to grow from strength to strength in all aspects of our business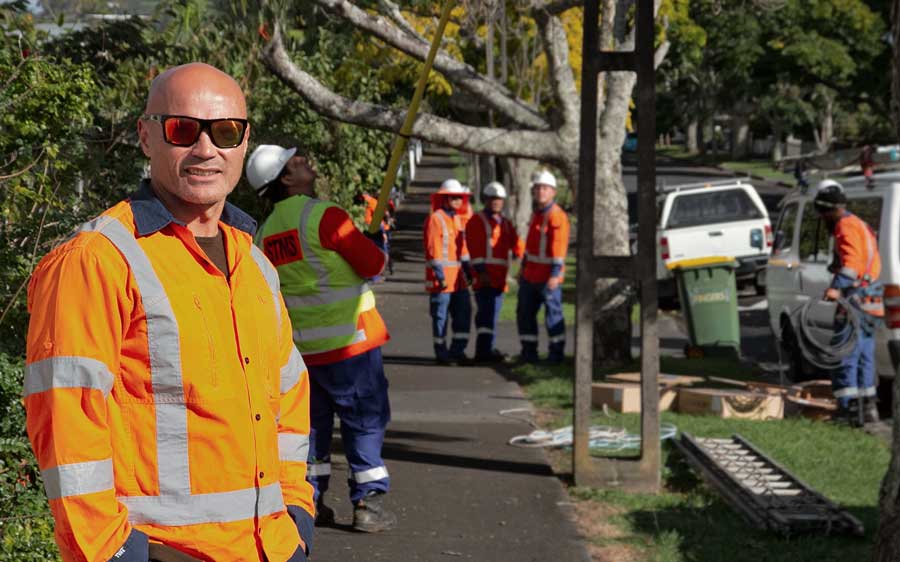 What can you expect from ZTK Structure Ltd?
Relationship Based Communications
A Crew of Trained, Experienced and Committed People
A Focused Commitment to Health and Safety
A Single Point of Contact
A 'Can Do' Attitude to Tackle Projects Others Won't
Meet our Incredible Team
Our team is committed to delivering the best experience to our customers.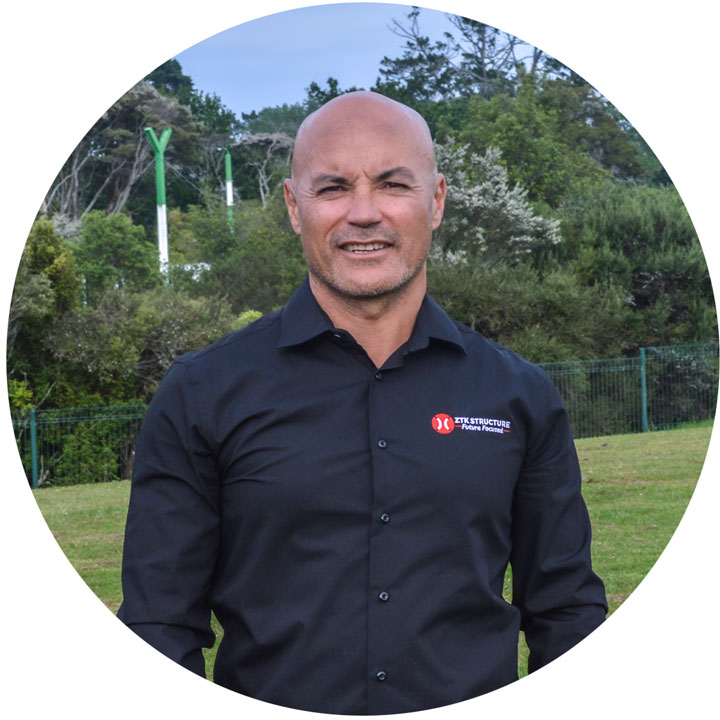 Mark Lowrie
Managing Director
Mark's management skills have been developed in property management, and through building the reputation of ZTK Structure into a trusted name in Ultra Fast Broadband Fibre Services within Auckland. Under Mark's leadership, ZTK Structure has transitioned to produce a gross revenue profit of over two million dollars in just six years of trading.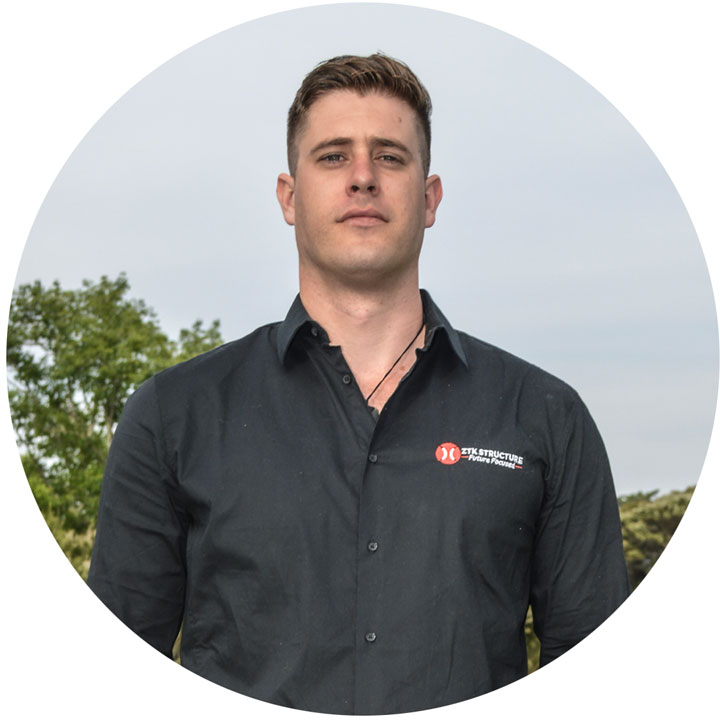 Benjamin (Ben) Berg
Operations Manager – Fibre
Ben is a natural leader with over seven years' experience in the fibre services industry. He has a disciplined approach to projects and is deliberate when leading his teams, keeping safety first.
Ben provides onsite leadership of work crews, specifically managing resource allocation, scheduling and addressing installation or drilling issues as they arise.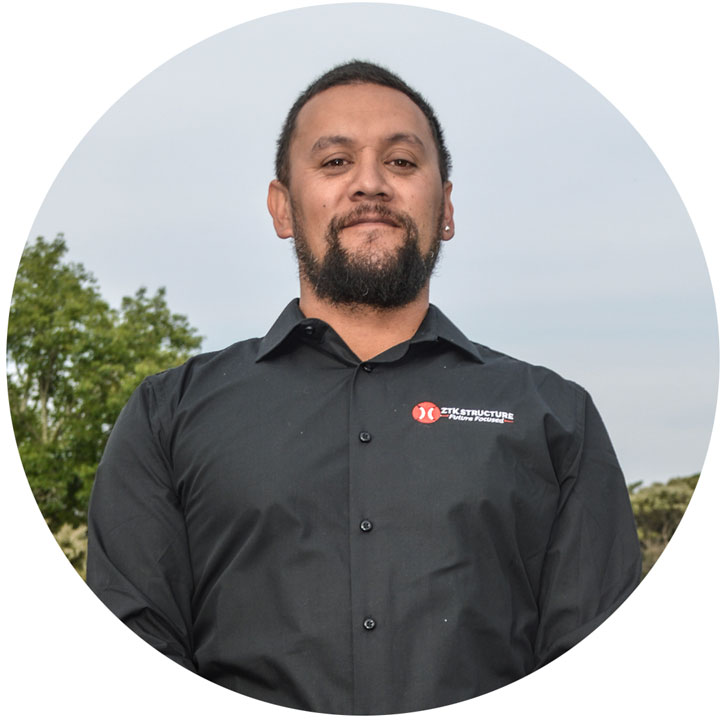 Jai Campbell
Operations Manager – Civil
Jai has over seven years of extensive experience within the Ultra Fast Broadband industry. He is an excellent Supervisor with extensive practical experience in all areas of fibre installation.
Jai's established reputation and positive relationships with head contractor Visionstream and primary client Chorus, led to clear and straightforward communications in his role within ZTK Structure. He is a natural leader with extensive experience in all areas of Civil Infrastructure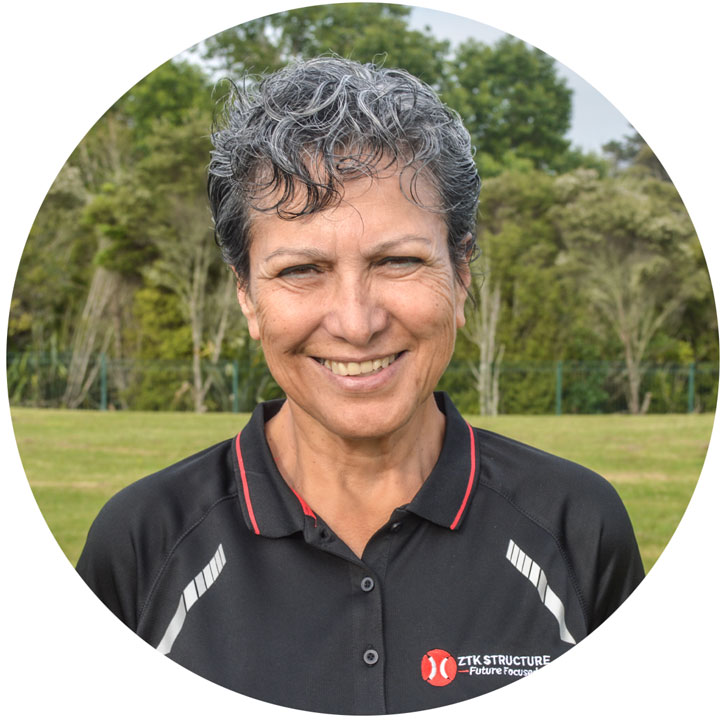 Villia (Vee) Walker
Operations Manager for Administration Services and Human Resources
Vee is an exceptional Office Manager and a critical member of the ZTK Structure team. Her wide-ranging experience has shown her ability to self-manage, provide solid advice to company directorship, and manage financial aspects of a business or project with accuracy.
Gurjinder Singh
Team Leader – Fibre
Gurjinder is a valued member of the ZTK Structure team. Gurjinder has worked for ZTK Structure for the past two years and is an experienced Fibre Optic Supervisor and Technician. He is adept in all the necessary technical skills associated with fibre optic cable installation and maintenance such as blowing, splicing, jointing and fault finding.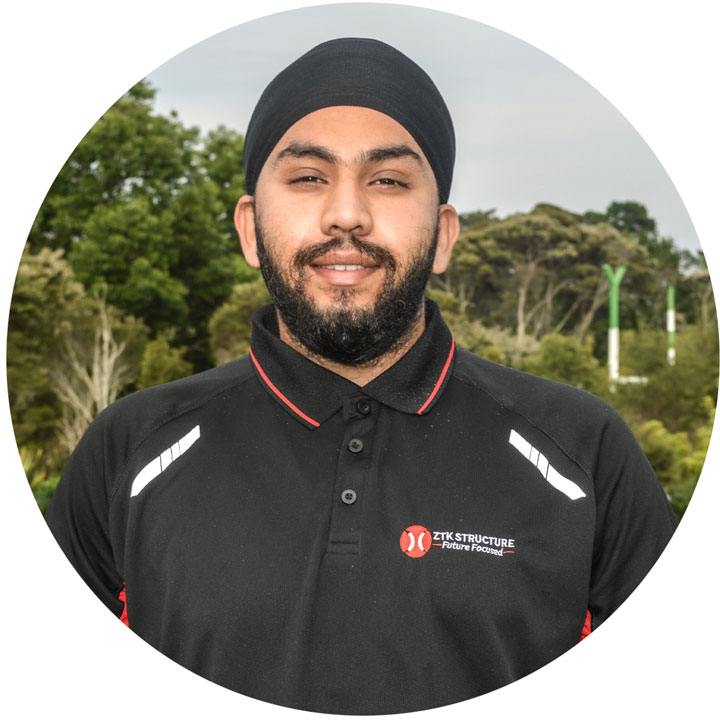 Tajinder (TJ) Singh
Team Leader – Fibre
Tajinder is an organised, capable and highly skilled Lead Technician and Supervisor. His knowledge of fibre optic cable installation and maintenance is excellent and his ability to quickly resolve faults has led to the success of many ZTK Structure led projects.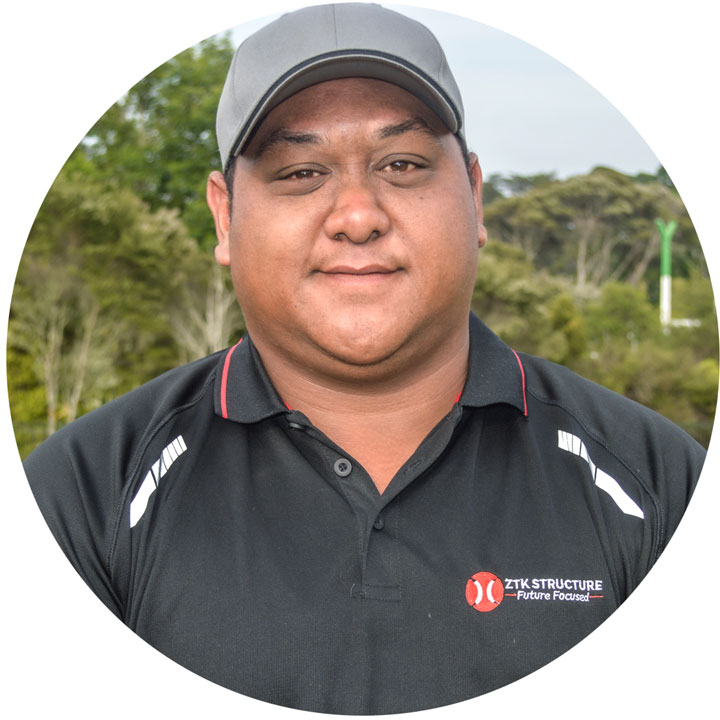 Dwayne Andrews
Team leader – Civil
Dwayne has over five years' experience within the telecommunications industry, and four years within the Building Trade. He has been a valuable part of the ZTK Structure team since 2018.
Dwayne is adept at leadership, communication and upskilling teams toward best practice procedures and methodology within civil works and reinstatement projects, of which they perform after the completion of every cabinet.